Your Choice For The Best Moving Company In Tallahassee
Request A FREE Moving Estimate
Make Your Next Move An Easy One!
Myrick Moving Company is the top choice for Residential & Commerical moving services in the Tallahassee FL area
Moving is notoriously stressful, especially when you're doing it all yourself, but we're here to help! Myrick Moving provides residential and commercial moving services in Tallahassee FL and the surrounding area. You can trust our professional movers to pack, load, and handle your items with care.
Learn Why Myrick Moving Is One Of Tallahassee's Top Rated Moving Companies
We're proud to have 100+ 5-star reviews from our customers in Tallahassee and the Big Bend area! We're even prouder of the many referrals we receive from our many satisfied clients. Contact us today to start your stress-free move.
Why Choose Myrick Moving For Your Next Move?
When you hire Myrick Movers for your next move, you're hiring a team that cares. For both residential and commercial moving services, you'll feel confident knowing that we'll handle your items with the utmost respect. Our local moving company offers free estimates on all services. And since our local owner is involved in every aspect of your move, we can guarantee an excellent experience from start to finish.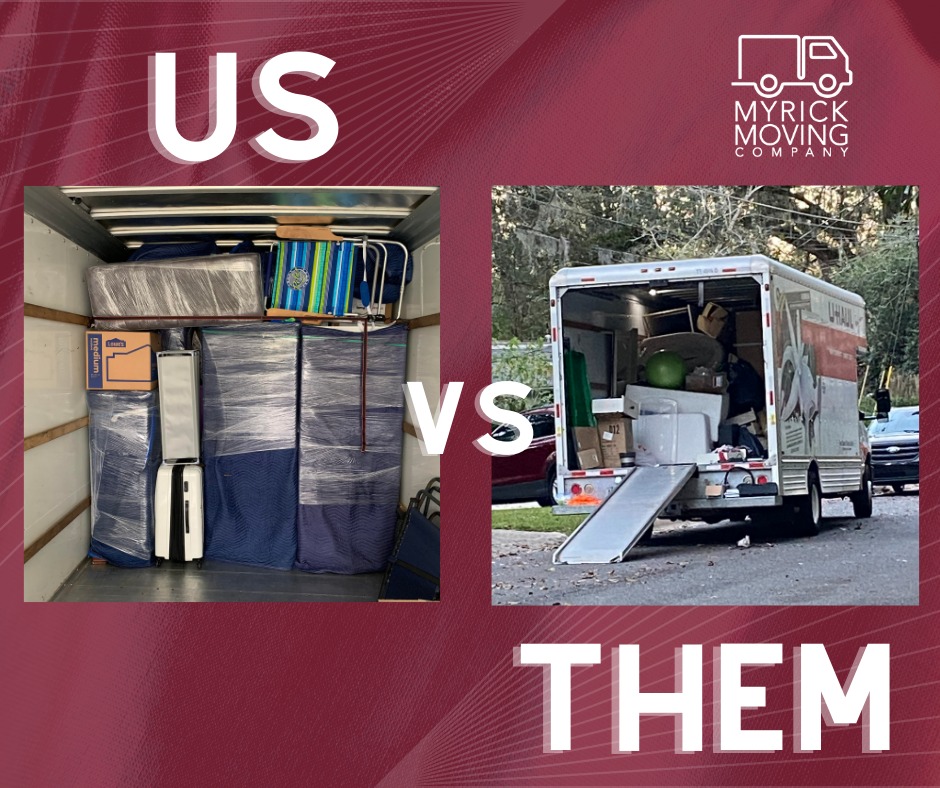 Myrick Moving Is Tallahassee Owned & Operated
We are proud to call Tallahassee our home and can't wait to help you with your next move! Whether you're moving across town or relocating across the state, our team of highly skilled moving professionals is ready to show you why we are the best.
About Us
Visit Us
Use the map below to find driving directions to our office. We are conveniently located on Metropolitan Circle, near the intersections of I-10, Capital Circle, and Thomasville Rd.